Photo Book / Design by Mariken Wessels, Full color / 2011
Keepsake/monument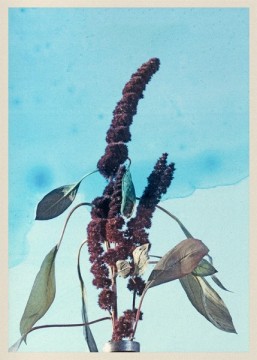 A series of hand colored loose leaf prints of photographs. Keepsake investigates in a single object, the flower, the tensions between life and death, fluidity and fixation. The photo book is published in cooperation with Kunstvereniging Diepenheim. Next to the 14 loose leaf prints it includes Basje Boer's text Monument. She was inspired by the photographs and wrote the text for Keepsake. The book can be ordered at Johan Deumens Gallery, Kominek Gallery and directly from the artist.
Specifications of the photo book:
Keepsake/Monument, 2011
Concept and design Mariken Wessels
1e edition Copies 100 14 loose leaf prints -sold out-
2e edition 350, numbered
Dimensions 30 cm x 43cm
Language English
Signed / numbered
Full color
15 loose leaf prints

Basje Boer's text book Monument, 12 pp, 20 cm x 26 cm
Individiual photos from the book are also printed on Hahnemuhle 190 gr. fine art paper, size 50 (w) x 70cm (h), nr. of copies 5. Available directly from the artist.